Photography services of Radek Čepelák
1. Wedding photography – I will capture your wedding as a story
Short one day story which is the beginning of common life's journey of two soul mates. This is how I perceive a wedding day and I am trying to tell it like that trough photos. This way, that you would be able to replay the same story after several years again.
Take a look at my images in my portfolio or blog. If you like them contact me and let's discuss the plan of your wedding so I could prepare the price offer. We can manage that on distance but if you live close to Prague it will be good if we meet up personally. I'm destination wedding photographer, based in Prague, the Heart of Europe.
My attitude to photography:
I am photographing weddings as a story. Step by step, since the beginning till the end. Look at the illustration wedding and see how story can look like.
I love spontaneous and real moments. Those about which wedding guests have no clue.
I don't like packages with limited number of pictures. Those when the photograph says: "In this package the price includes 120 pictures". I wouldn't be able to tell the story of your wedding day the way I would like to if there would be a strictly set number of pictures. Weddings with 500 pictures are not extraordinary in my case.

Do you have interest in my services?



2. A wedding album is included in each wedding package, to provide you lasting memories for generations to come
Although the digital age is upon us, keeping your precious wedding images on soft copy would be a great pity. Well-crafted and artistically designed wedding albums are not only trendy worldwide but a must-have to most wedding couples. You will show your album to your children and grandchildren, the album will survive for generations. I recommend a personal consultation where you can not only meet me but also view the types of wedding albums available to display your photos. I will show you types of photo paper, available sizes and options relating to covers and finishes.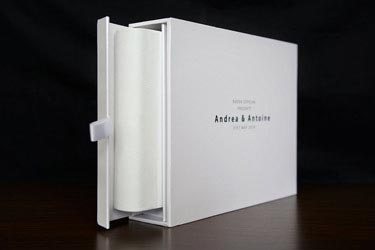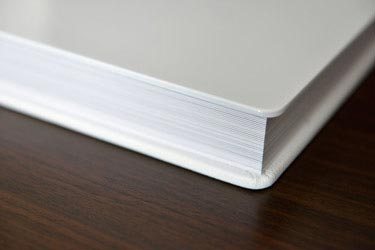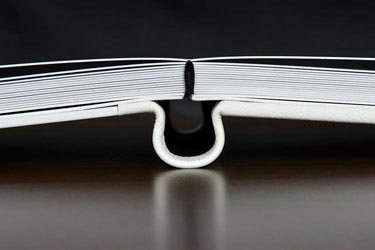 Read more about wedding albums and take a look at album examples.
3. Offered supplementary services
Developing of wedding images - I don't print images. I rather developed them through classic chemical processing, not from inkjet or digital printer. Perfect to retain the magic of old-school and classic photographs.
Wall prints - decorate your flat or house with wall print reminding your big day. Are you looking for a unique way to create an unconventional interior decoration for your home? Your selected wedding images can also be present on enlarged prints, which come in the following options: photography in frame on luxurious laminated satin or photography on canvas.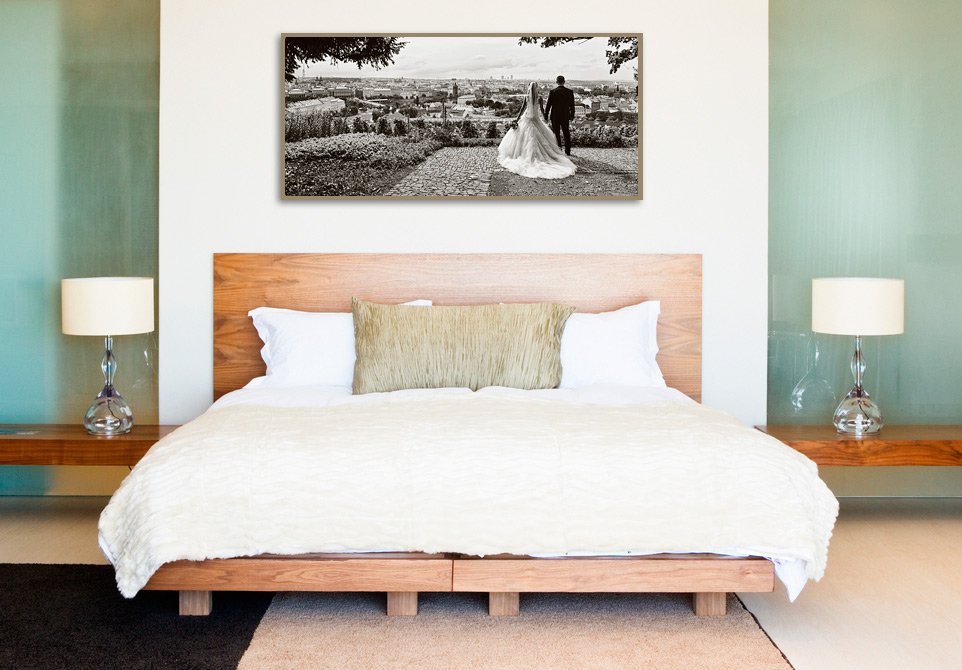 Recommended services, based in Prague