Apartments in Prague and Brno
Prague Stay
If you are looking for unique accommodation during your wedding for you or your wedding guests, I recommend having a look at Prague Stay's apartments. They offer many stylish and fully equipped apartments even just for one day. They differ by size but they are all located in the historical centre of Prague. Complex services can be added.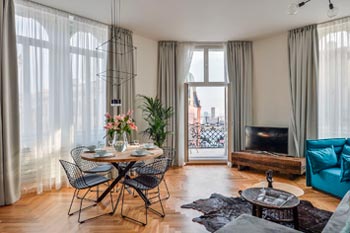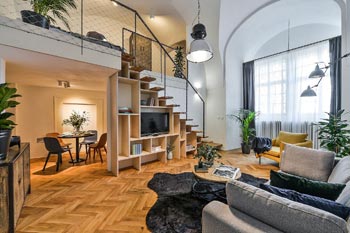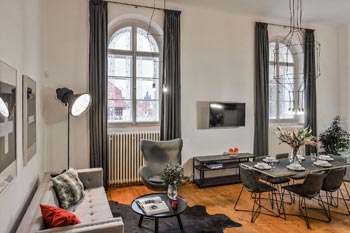 The accommodation is suitable not only for sleeping, but also for getting ready on the wedding day. From my experience I would recommend getting ready together at one place. Everything goes more smoothly and the photographer doesn't need to travel far distances during this part of the wedding day. A stylish and spacious apartment with more rooms can provide you with this comfort and you can even keep the tradition that the bride and groom see each other at the ceremony for the first time, as each has their own room in the apartment.
If you like this idea you can go even further. Prague Stay even offers several apartments in one residence. Thus you can make your getting ready even more perfect and the bride and groom can have their own apartment next to each other. Getting ready shouldn't be about stress - you should enjoy this part of the wedding day so you can keep this pleasant time in your memory forever. Such a unique opportunity is offered in residences like Lazenska 4 or Rybna 9.
I photographed many international weddings where guests came from all over the world. Prague Stay also offers apartments for more than 2 or 3 persons, so you can accommodate your whole family in one flat. You can also have complex services included – like breakfast delivered directly to your apartment. Apartments are equipped with an iron, washing machine, tumble dryer (in the majority of the apts.) and many other things that are handy.
You can check their complete offer on their website: Prague Stay. In case you'll be looking for accommodation in the city of Brno, I recommend the Masarykova 30 residence.